All the following testimonials are real, and most can be viewed via Linked in
I'm also happy to provide contact information for references
---
---
---
---
"Alastair Monk is a whiz at developing new business and helping MBI expand in a variety of ways.
Since joining MBI in 2010, he has pushed the MemberCard donor loyalty program into new markets, expanding our client base into the non-profit space beyond public media, the traditional MBI client.
His hard work has lead to a record number of new clients signing on in 2011, and MBI has had to change and grow internally in positive ways in order to meet the challenges of this growth.
Beyond his dedication and hard work, Alastair is a team player and positive force for change—and is a terrific colleague as a result. He is a true asset to our organization!"
-Deirdre Gabriel
, Director, Client Services, Member Benefits, Inc.
February 9, 2012
---
---
Julien Smith

, Co-Founder + CEO of Breather

"While working with Alastair, I grew to appreciate his understanding of how both media and the sales process is evolving in our changing business world. He sees new ways to communicate with existing customers and takes steps to develop relationships with them."
---
Google Affiliate Network

JILL ANDERSON
ACCOUNT STRATEGIST, GOOGLE AFFILIATE NETWORK

"Alastair is a bright and extremely passionate client to work with. His drive and enthusiasm make him stand out as someone who really understands what it takes to be successful, and yet his approach in day-to-day contact enables partners like myself to feel at ease and eager to collaborate on whatever Alastair lays out on the table. Since the start of our partnership Alastair has stood out to be one of the best clients I have!"



---
---
BAOM.net

Armine Saidi CEO & Founder BAOM.net."


"As a business owner and entrepreneur - i know what makes the difference between a guy who comes up with excellent ideas and strategy, and one that executes and makes things happen.

Get Alastair on your team - and you'll be ¸happy and most likely surprised how quickly things start to happen. Now remember I said this, and look me up when he makes you the first million dollars - I'll be expecting your call!"
---
---
FundScrip
Christopher Hill, President, FundStream Inc

"I am proud to say that Alastair and I work together at FundScrip. You would be hard pressed to find someone more creative and enthusiastic about growing sales! Highly Recommended." -


---
---
OneBigPlanet Corp.

Deborah Polley-Gannon, Director, Business Development, OneBigPlanet

"Ally is an excellent motivator and creator of ideas! He was always forthcoming with any support and marketing ideas to better help position OneBigPlanet and my clients. I appreciate his dedication and commitment to get the job done and learned a great deal from him.

I would highly recommend Ally as a excellent Business Development VP with great integrity and mindset to always follow through on any thing he promises to do. He is A#1 in my book of connections!"


---
---
eFundraising.com
- Melissa Dawn Photiades - Former Marketing Director at eFundraising.com"

Alastair's name should be in Wikipedia under the definition of a "Top Notch Sales Person." He can literally sell snow to eskimos. If you are looking for someone to bring in large accounts, no matter how inaccessibe and out of reach they are, Alastair is the one that will do it.

He has a knack of being persistent, to think out-of-the box, and a great sense of humour that will make any CEO drop what they are doing and listen to the business deal he has to offer."

---
---
---
Share Results

Kunal Vohra -Affiliate Manager at Share Results -

"Alastair is one of the most energetic people that I've worked with. He's very knowledgeable about the affiliate industry and is always ready to get on a call to give advice or work out an opportunity. He would definitely be an asset to any company as he's really connected in the industry and is very detail oriented!"
---
Powered by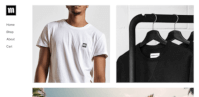 Create your own unique website with customizable templates.