Don't hit a brick wall,
let's work together to establish
valuable new relationships
Non-Profits, Loyalty Marketing, New Product Launch, and Technology related consulting.

What can I do to help you?
Areas of Expertise

Hi - hope the following information helps you understand my background, and where my experience might play a part in your challenges / goals this year.

My focus is new business development, new business models, negotiation, assessing and capturing market opportunity.

By combining this experience with a knack for understanding evolving market trends, I effectively advise companies on business development strategies, new product development and partnership programs that yield significant results.

My proven record of strategy development, cultivating strategic relationships, launching new products, building and managing high-performing teams might be what you need. Or not; best to have a chat to figure that part out...
:)


Our clients need things to change; and we are proud to be considered agents of change.
Whether it's simply increasing the number of new accounts signing with your company, or a much more in depth look at your strategy, execution and results - we love working with leaders in their field whose reputation with their clients is rock solid.

Our depth of experience is based around the following markets:

Non-Profit Fundraising / Development
Loyalty Marketing
New Product Launch
Strategic Planning for Growth
Company branding / positioning / marketing for new capital investment
Business Development (360 investigation / planning / execution)

I can be found flying around the US & Canada meeting suitable prospective business partners, brainstorming possible ways to build onto and expand existing and new business models - and enjoying every day!


---
"Alastair's name should be in Wikipedia under the definition of a "Top Notch Sales Person." He can literally sell snow to eskimos. If you are looking for someone to bring in large accounts, no matter how inaccessible and out of reach they are, Alastair is the one that will do it.

He has a knack of being persistent, to think out-of-the box, and a great sense of humor that will make any CEO drop what they are doing and listen to the business deal he has to offer."

- Melissa Dawn Photiades - Marketing Director, HerdWisdom

---

"With his charisma and boundless energy, Alastair was sure to put a smile on your face no matter how hectic the day.
He has great sense of humor and constantly promoted camaraderie within the company, managing to bring teams together that wouldn't typically cross paths.
Alastair is a great listener and communicator and always quickly understood the needs of our customers or partners. He is a master networker always able to put you in contact with just the person you need to speak to.
I would recommend Alastair to any team that is looking for someone with an entrepreneurial spirit that can thinks outside the box. His impeccable communication and business skills would be an asset to any business that is lucky enough to have him."

- Michael Monaghan Head of Product & Development, OneBigPlanet Corp - 2012

---
I'm interested to hear from you - contact me below - thanks!

---
---
Powered by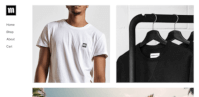 Create your own unique website with customizable templates.